Benefits of a Sun Deflector
Benefits of a Sun Deflector
18/09/03 BY GERRY
A sun deflector is a great product to have in your car. When arriving at your destination, your vehicle may sit in the sun for long periods of time. This will not only increase the internal temperature dramatically, but can also damage your dashboard and other plastic items. Sun deflectors allow you to enter a much cooler car and maintain the appearance of your vehicle.
Deflectors come in various sizes and styles for you to choose from, and they can be found at most auto supply stores. The deflectors fold easily for quick storage so that you don't have to have a lot of set up or break down time.
You can even purchase side window shades for all around car protection. These are good if you have a toddler in a car seat in the back seat.

Shedule Appointment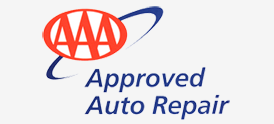 Connect With Us
Auto Repair Houston-Galleria
Auto Repair Certifications

Houston Auto Repair Blog