How to Get the Cheapest Gas
How to Get the Cheapest Gas
18/09/03 BY GERRY
Getting the cheapest gas price is important due to the rising cialis cipla cost of gasoline. Researching where to find the best price will save you money.
There are many websites on the Internet that provide gas price information in certain zip codes. Most of the sites are updated by contributing members daily. You are also able to sign up for e-alerts that will notify you of price fluctuations at a specific location.
Another great place to purchase cheap gas, is at discount clubs like Sam's Club and Costco. They will typically have their gas price 3 to 5 cents lower than retail gas stations.
Gas stations that are located at grocery stores will sometimes offer a few cents off per gallon when you present a paid receipt that has a pre-determined dollar amount that was spent in the store or if you have one of their store savings card. Many of these stores also offer rewards cards that lets member earn points on their purchases, which include gas, for future discounts.
There are many places that you can go to find the cheapest price for gas. Taking the time to research the lowest prices can save you a significant amount of money every year.

Shedule Appointment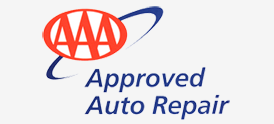 Connect With Us
Auto Repair Houston-Galleria
Auto Repair Certifications

Houston Auto Repair Blog