Fleet Service Auto Repair Houston
Proper fleet maintenance and repair not only reduces expenses and down time, it extends the resale values of and the life cycle of the vehicles in your fleet. For over 28 years Auto World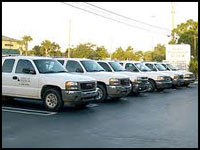 Houston has been serving fleets large and small in the Houston area.
Our service starts with understanding your fleet. How you do business and how we can help maximize your repair budget.
Here are some of the services we provide
•             Competitive Prices
•             ASE Certified Mechanics
•             Free Pick up and Delivery
•             Fleet Discount on Parts and Labor
•             Free Towing With Major Repairs
•             On Site Parking for Rotation Vehicles
To find out how we can improve fleet operation (and your bottom line) contact us for free consultation.
We proudly count some of the largest fleet companies in the Houston area as our long term customers. We offer experienced, skilled and certified auto repair technicians who will do the job right, keeping your vehicles on the road. Our pricing is competitive and we service your vehicles when you need them serviced.
Here are the main reasons why our fleet customers keep coming back to Auto World Houston.
Priority Service
Our main focus is reducing downtime. That's why our fleet customer's get priority service, even without an appointment.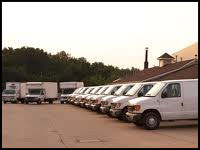 Honest Values
Our AAA approved auto repair stores have a customer satisfaction rating unsurpassed in the Houston area. We'll never fix something that isn't in need of repair. If something isn't fixed to your satisfaction, just bring it back. No hassle. No arguments.
Discount Pricing
We'll set your company up on a fleet pricing schedule for our standard service package like oil/lube/filter, tune-ups and brakes.
Call for references or a current fleet pricing schedule at 713-623-4418