Keeping a Maintenance Log
Keeping a Maintenance Log
18/09/03 BY GERRY
Many car manufacturers are now requiring that vehicle owners keep a detailed log of all maintenance and service that the vehicle receives. The logs will be required to be produced during a warranty claim, depending on the manufacturer.
A lot of owner's manuals now come with a maintenance log that is located in the back. It will have columns for you to fill out such as the type of service performed, the date of service and who performed it. Many maintenance tasks are required to be performed by a professional in order to have a satisfactory maintenance log that complies with warranty guidelines.
Although it may be less expensive to try and perform car maintenance on your own, it could cost you a lot of money in the long run in the form of a rejected warranty claim. All of your car maintenance needs can be professionally performed right here at Auto World, and we'll keep all of the necessary records for you.
You do not have to go back to the dealer for service to keep your warranty in force.

Shedule Appointment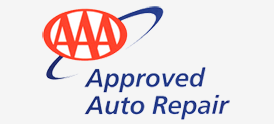 Connect With Us
Auto Repair Houston-Galleria
Auto Repair Certifications

Houston Auto Repair Blog