Getting Your Car Ready For Winter
Getting Your Car Ready For Winter
18/09/03 BY GERRY
Driving a vehicle in the winter is very different than driving one in the summer time. When it snows, the roads get covered and the snow can turn to ice, which produces slippery conditions. With winter approaching, you will need to make sure your vehicle is prepared for winter driving.
Make sure that you have your tires rotated and that they are at the right pressure rating so that they are in their optimum condition.
You should also change your windshield wipers. You can also purchase special windshield washer fluid that does not freeze and de-ices the windshield.
Driving during the winter requires you to be better prepared. Making sure that you and your vehicle are ready will ensure that you make it through a winter season safely.
Bring your car to Auto World and we'd be happy to inspect your car to make sure it's ready for winter.

Shedule Appointment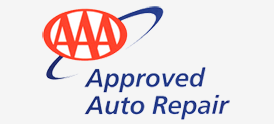 Connect With Us
Auto Repair Houston-Galleria
Auto Repair Certifications

Houston Auto Repair Blog